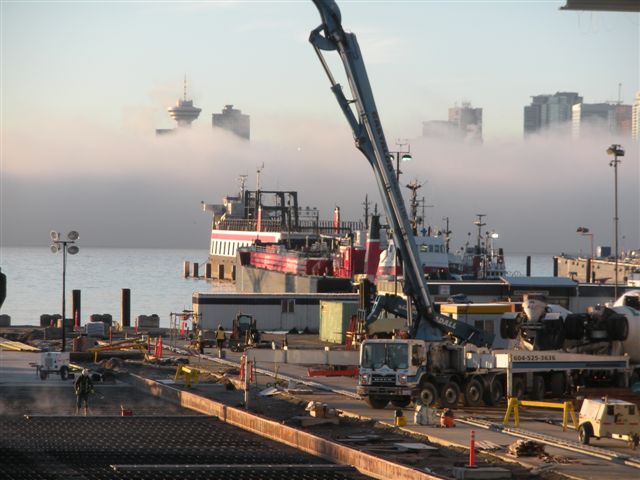 The partners at GIG are committed to supporting projects and initiatives that build trust with Indigenous
Groups and create shared value in a meaningful way. We believe Indigenous Communities play a vital
role in ensuring we promote sustainable, productive and fair economic development across Canada.
Cultivating working relationships built on trust is an essential aspect in the way we invest in and develop
workforce capacity within Indigenous communities; striving for a workforce that is safe, productive,
diverse and inclusive across BC and Canada.
GIG is a proud Construction Partner with SPAL General Constructors Corporation, a company wholly owned by the Tsleil-Waututh Nation in North Vancouver, British Columbia. SPAL along with its joint ventures partners, participate in Indigenous procurement opportunities within the Lower Mainland economy and have successfully been winning large contracts since its inception in 2009. The Tsleil- Waututh Nation is actively involved in these partnerships, creating the terms of the agreements and leveraging its industry relationships created over decades to create mutually beneficial opportunities.
Through this partnership in the construction industry and leveraging and managing project important relationships, SPAL / GIG are able to actively compete in industry bid opportunities within the Tsleil- Waututh traditional territory and beyond.
The JV Partners bring an extensive history of working in partnership with the Tsleil-Waututh Nation. This history spans over a decade and includes numerous Port of Vancouver projects. Such successful projects as:
Fibreco Export Inc, Fibreco Site Servicing, North Vancouver, 2020, Value: $2M
Inlailawatash LP, Buntzen Lake Trails and Bridges Upgrade, Port Moody, 2018, Value: $500K
BC Hydro, Horne Payne Substation, Burnaby, 2017, Value:$800K
Seaspan Shipyards, Vancouver Shipyard Modernization, North Vancouver, 2014, Value: $17M
Port Metro Vancouver, Lynn Creek Bridge & Brooksbank Ave, North Vancouver, 2014, Value: $16M
Kiewit Flatiron Ltd, 160 th Overpass and 104 th Off-Ramp, Surrey, 2011, Value: $2.8M