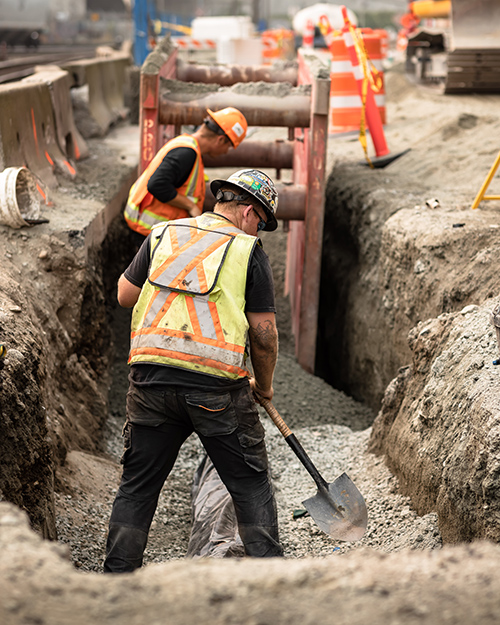 GIG is comprised of BEL Contracting – a heavy civil construction contractor with sophisticated project
management skills; FRPD – the largest Marine Construction, Pile Driving and Dredging Company in Western Canada; and Kingston Construction; a general industrial contracting company. For over 50 years Kingston has delivered major infrastructure projects throughout Western Canada, including bridges, port facilities, hydroelectric stations, water
treatment and wastewater facilities, and more.
Dredging and Marine Work
Highways and Roads
Foundations
Ports and Material Handling
Bridges and Overpasses
Industrial Work
Water and Sewage Treatment
Underground Utilities
Environmental Work
Marine and Land Based Piling
Early Works Contractor
To view some of GIG's completed projects within these services, please visit our Projects page.